Museflower Retreat and Spa
Museflower Retreat & Spa is a place where city people who feel stressed, disconnected and tired can slow down, recharge, and reconnect to themselves again by first reconnecting with nature.
For those interested in wellness and love nature, Museflower Retreat & Spa is an all-inclusive cozy retreat center in peaceful Chiang Rai, Thailand.
We offer healing, learning, and natural living practices and host yoga, meditation, wellness, and healing retreats with our resident and visiting practitioners. Our retreat center is ideal for creative workshops and trainings; spa therapies; and eating the freshest, nutritious organic vegetarian cuisine.
You don't need to be a yogi, health nut or stressed urbanite to join us! We welcome all travelers who want a mindfully green, health-conscious place to stay while visiting and exploring Chiang Rai.
Museflower Retreat & Spa was created specifically as a holistic wellness sanctuary by founder Tania Ho, a wellness professional who combines her international spa industry experience with the therapeutic skills of professional holistic experts. This is a place that nurtures creativity and promotes well-being.
"Thailand's Top 10 Yoga & Wellness Retreats"
ASIASPA HK & SEA, Sept/Oct 2016
"No 1. Museflower is Chiang Rai's first and leading professional wellness center and features Thailand's first Himalayan crystal salt all-natural swimming pool (no chlorine). Offering a Hatha-focused yoga retreat, programmes are tailored for the individual depending on length of stay."
Museflower for your group retreat
Need a tranquil, healthy green place to hold your group retreat, training course, or workshop?
Museflower Retreat & Spa welcomes practitioners, teachers, organizations and companies to rent our facilities.  Create and design your retreat or workshop relating to health and wellness, writing, photography, creative teaching, training, corporate retreat, and more.  Let your retreat ideas come to life at this beautiful and natural location…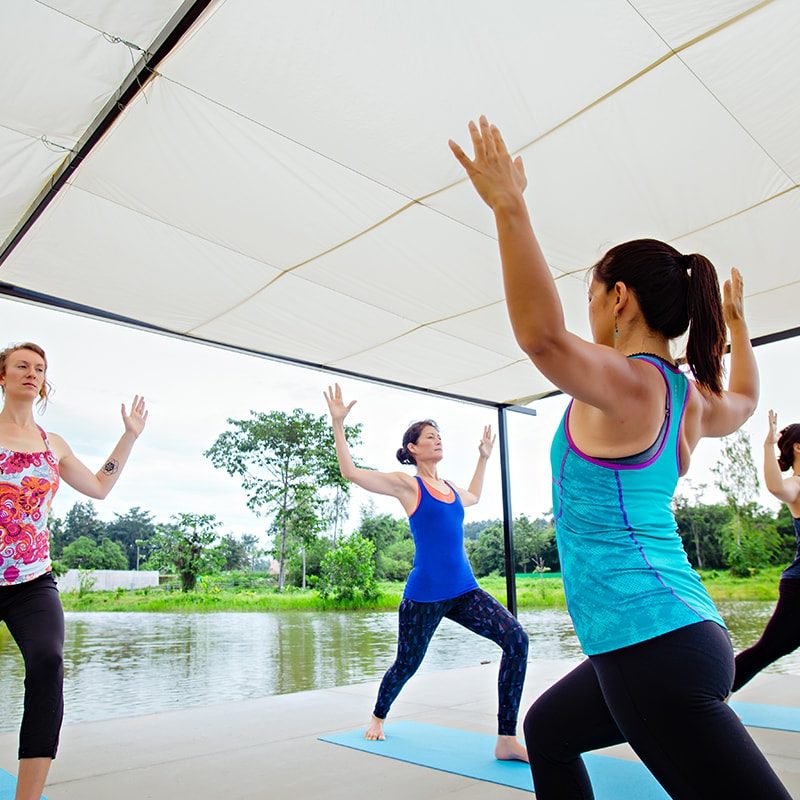 Retreat Chiang Rai Package
A little yoga escape in Chiang Rai's green hills can do wonders to unwind your body and mind.
Let our Thai natural spa retreat be your place to nurture and refresh yourself among Chiang Rai's tranquil lakes and rice fields.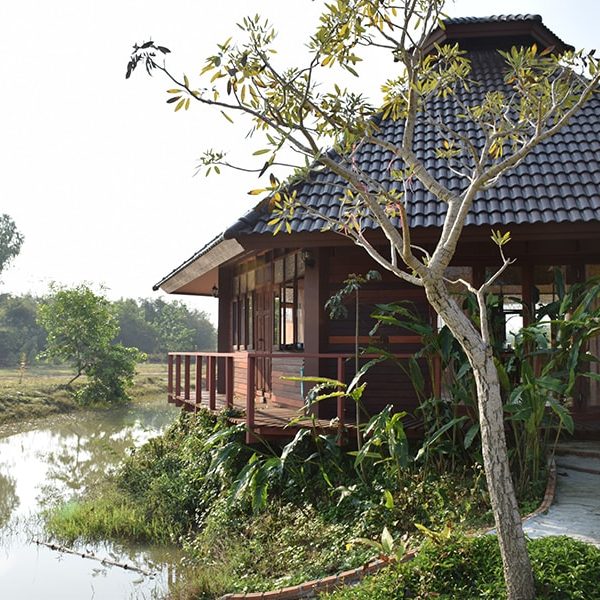 Enjoy a night at Museflower to enjoy our lacto-ovo vegetarian food and wellness activity at your own pace.