a soulful retreat with Youmin Yap and Tania Ho
– December 1 to 6, 2023 –
Perfect for anyone who wants to wrap up the current year with gentle rest
And enter the new year with authentic clarity and renewed energy
This Sacred Rest with Nature retreat allows you to slow down from the doing, and is a time to tune into your inner rhythm. It is a time to embrace rest as a sacred practice.
Through nurturing your body, mind, and soul with Nature, you can cut through all the noise and start to listen to your inner voice – the voice that matters the most.
This 6-days-5-nights retreat is designed to provide  wellness experiences to guide you to be in rest, such as forest bathing, yoga nidra, cacao ceremony, and shamanic journey. The retreat program also offers space and downtime to reflect and integrate, and to enjoy the facilities at Museflower Retreat & Spa.
Why is rest important?
Most of us are addicted to busyness. We push ourselves to create more, to achieve more, and to tick off more boxes from our to-do lists every day.
More and more of us have forgotten the importance of rest, as shown by the rising cases of anxiety, chronic fatigue and burnout all over the world.
Nature is the best teacher for rest. If we look at the seasonal cycle of Nature, the winter season is as important as other seasons. Even though during winter it seems like nothing much is going on the surface, but in the darkness the soil is preparing and replenishing itself to be ready and to support the next cycle of crops.
So when we gently rest to reflect on the current year, we are giving ourselves space to return to our center and to allow clarity arise.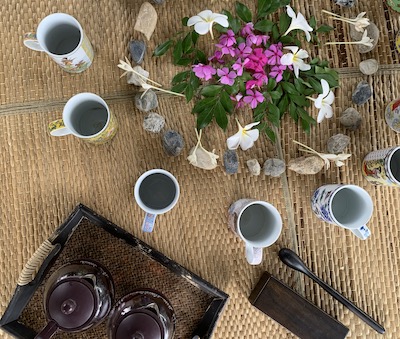 What We Will Cover in This Retreat:
✔ Discover and experience the 7 types of rests: Physical, Mental, Emotional, Creative, Spiritual, Sensory, Social
✔ Forest bathing
✔ Nature Yoga nidra
✔ Shamanic journey
✔ Cacao ceremony
✔ Forgiveness practice
✔ Fire release ceremony
✔ Chant and sing in kirtan
✔ Dance meditation
✔ Creative tea blending workshop
✔ Discover your heart's intention
✔ Journaling time for self-reflection
✔ Sharing your thoughts and feelings with the group in a safe space
For each day of the retreat program, you are invited to receive various rest medicine inspired from Nature's four elements: Earth, Water, Fire and Air.
Every day, we will lie down and practice the deliciously restful nature yoga nidra, receiving from the nature element of the day and our inner knowing.
We rest in the element of Earth through forest bathing and Shamanic journey.
We rest in the element of Water through cacao ceremony and forgiveness practice.
We rest in the element of Fire through fire release ceremony.
We rest in the element of Air through creative tea blending and kirtan.
Sacred rest is not only the time to practice doing nothing, but it is also a time to tap into your heart and to listen to your soul's whisper.
Rest is also productive. When we allow ourselves to rest, we are replenishing our inner Earth, Water, Fire and Air. We are then ready for something new to unfold for the new year.
for Sacred Rest in Nature: a Soulful Retreat
"The world needs you and what you have to offer.
But it needs the fully alive, well-rested you, not the exhausted you."

~ Karen Brody, founder of "Daring to Rest" program
Sacred Rest with Nature: a Soulful Retreat
(click on the date below for each day's schedule)
Schedule Notes:
Please note that all session times and topics may be adjusted depending on the number of participants.
Classes indicated as open to others mean that other Museflower guests may opt to join the same session according to the group wellness activity schedule
Your 60-min signature massage will be scheduled in the afternoon leisure time. If you would like to adjust your spa appointment time, please let Reception know upon arrival.
This program does not include any yoga classes, however it is recommended that you continue your yoga practice daily either by yourself or joining our group yoga classes in the morning or afternoon for a complete immersion experience. If you are interested to join our group yoga classes, please inquire at our Reception
Preparation:
We will prepare all materials needed for the sessions, including any notes, a journal and stationery. You are welcome to bring your own if you like.
Below items are all optional:
Your own sacred objects to place in our group's nature altar (for example, crystals, stones, pictures of your spiritual teachers / ancestors, special jewelry items, anything else that feels sacred to you)
Your own personal comfort objects to rest in Yoga Nidra sessions, such as your favorite T-shirt, pillow, blanket, eye mask
Most importantly, come with an open heart and a curious mind!
"Take rest; a field that has rested gives a bountiful crop."
This Retreat Is For You If You Love To…
intentionally and gently the current year
fo replenish and to recharge your energy
with an authentic clarity for yourself
Listen to Your Inner Voice
by cutting through all the noise
through restful experiences

Feel Supported in a Community
 with like-minded individuals
Inclusions of Sacred Rest with Nature: a Soulful Retreat 2023
Five nights of accommodation with three lacto/ovo vegetarian meals per room night
1 x 60-min signature massage at Museflower Spa
All sessions in retreat program
Roundtrip pickup transfer to/from airport or bus terminal in Chiang Rai
Complimentary wireless internet access at public areas
Complimentary access to Himalayan crystal salt water swimming pool
Complimentary unlimited access to Museflower Spa's wet facilities (herbal steam + mineral bath)
What's Not Included In This Program Price:
✗ Yoga classes
✗ Other group wellness classes or holistic sessions, and spa treatments apart from the sessions listed in the inclusions
✗ Personal expenses such as transportation, flight, visa, gratuity, etc.
for Sacred Rest in Nature: a Soulful Retreat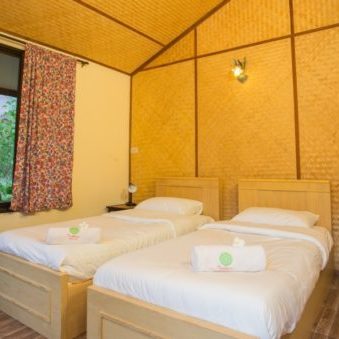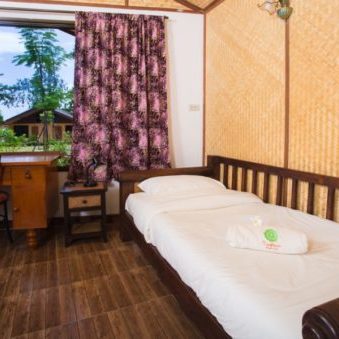 Retreat Rates | December 2023
per person per retreat package (5 nights)
*All rates are quoted in Thai baht per person per retreat package (5 nights), inclusive of government taxes and are subject to change without prior notice.
Please note that no service charge is applied. If you are happy with our service, kindly leave a gratuity by the reception.
Early Bird Offer:
Early bird rate (10% off) is only valid for bookings made before or by Sep 15, 2023.
Booking & Cancellation Policy:
50% deposit is required upon booking to secure your spot, and all deposits paid are refundable up till Oct 31, 2023. The remaining 50% will be paid upon arrival.
Should you cancel your booking after Oct 31, 2023, all deposits paid are non-refundable.
The center reserves the right to release non-guaranteed reservations at anytime with notification given to our guests.
In the exception case of extraordinary events, such as COVID-19, medical emergencies, travel restrictions, and natural disasters, all deposits paid can be used as credit towards any future bookings, valid for 6 months from the date of cancellation.
Should any of the facilitators have any emergencies and would need to postpone or cancel the retreat program, and replacements cannot be found, all deposits paid to Museflower Retreat & Spa will be refunded 100%.
Forest Therapy Guide / Trainer
Meditation Teacher & Intuitive Soul Guide
Watchararat Srichamroen (A)
for Sacred Rest in Nature: a Soulful Retreat
Not sure if this program is right for you?
Contact us for any other questions or information needed to help make your decision.
10% discount at The Museflower Boutique (except consignment products)
15% discount for additional spa treatment, holistic therapies by resident practitioners, and private or group wellness activities from spa menu (exclude workshops, bicycle rentals, visiting practitioners)
10% discount for additional room night from regular room rate
Cycling around our natural surroundings and visit our big lake
Holistic healing sessions with resident or visiting practitioners
Sightseeing excursions to the famous Chiang Rai attractions, such as the White Temple or tour the Night Bazaar
Car transport to Chiang Mai
The Soul Retreat Program allowed me to safely step out of my comfort zone and be totally vulnerable. I learnt so many new tools to add to my personal development toolbox. Many of which I may never have even tried unless I enrolled in this program. Tania allowed me to feel safe and dive within myself to find joy at a whole new level. My soul will forever be grateful for the energy Tania and I shared.

I cannot thank you enough for the Soul Retreat Programme. It was like having a long cool drink in a desert. A much-needed pause. Learning new skills including chanting, meeting my spirit guide on a shamanic journey, morning pages and the fire release ceremony. Museflower worked its magic. I leave a different person. More centered, de-stressed, with (hopefully) a much higher vibration.

The Soul Retreat Program with Tania is a wonderful opportunity to get in touch with your spirituality. At your own pace, you will discover parts of yourself that you didn't know you had and it is truly an awakening.

Having completed the Soul Retreat program, I do not only feel more relaxed, but have learned to be truly grateful for everything in my life – big and small. I am more appreciative of nature, kinder towards myself and towards others, feel significantly more grounded and more in control of my own thoughts and emotions. The Soul Retreat Program has helped me to focus less on past experiences and to feel more optimistic and upbeat about the future. I can't wait to put all of the daily techniques I have learnt into practice, and to reap the benefits of living more in the present moment. Thank you.


Ready to take the plunge?