Our Organic Farm & Garden
Freshness is so important to good nutrition. Food contains the most energy and nutrients when it's at its freshest, and most alive.
At Museflower most of the produce used in our meals is home-grown in our own organic gardens. The vegetables in our meals are freshly picked the same day from our own gardens, offering you the cleanest, most nutritious vegetarian food available.
Our organic garden area covers about four rai of our property.
Eventually, we aim to be self-sustainable and be able to feed ourselves with the vegetables and fruits that we plant on our grounds.
We're happy to share our gardening and farming experiences with our guests. Sometimes guests are invited to plant trees or collect vegetables with us.
Organic Kitchen Garden
Our organic kitchen garden is where we grow our own herbs and various types of vegetables and fruits. It is our goal that in the future, we will be able to feed our own guests and staff from the fruits of our garden.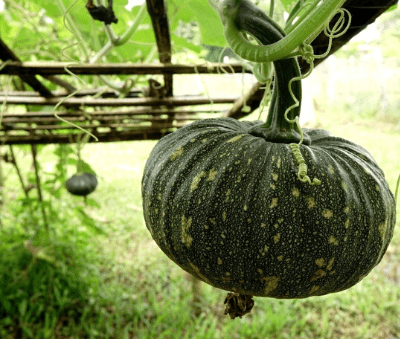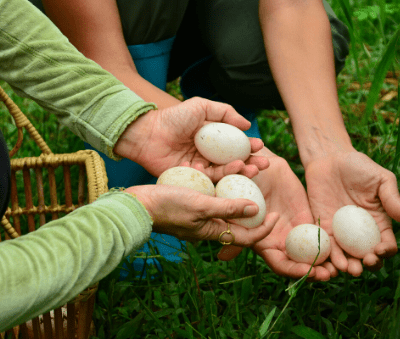 Organic Free-Range Duck Egg Farm
All our eggs are picked fresh from our organic free-range duck egg farm just hours before they're cooked. That's why they taste extraordinarily fresh and full of flavor, compared to store-bought eggs that may have been siting on the shelf for weeks.
The ducks lay their eggs on the ground and among the flowers around the duck pond, where the kitchen staff go to hunt among the bushes for freshly laid eggs for our meals.


Ready to take the plunge?