to stay longer and soak up the complete serenity and peaceful retreat surroundings?
Consider booking under our special Extended Stay Rate which include accommodation and 3 lacto/ovo vegetarian meals with 10% discount at our Museflower Spa. This rate is applicable for guests who book more than 8 nights and above.
This Rate Plan Is For You If You Enjoy…

Enjoy the peace and quiet of our retreat surroundings in your own time
Design your own retreat experience and enjoy more leisure time to yourself
A Longer Stay in a Retreat
Completely soak up the serene atmosphere of being and living in Nature
All rooms are equipped with wall fans, windows with mosquito screens, a place to store clothes, and a bathroom with hot shower.
We also provide complimentary ozonized drinking water, hot water kettle, herbal tea, shampoo, and shower gel. Electronic amenities include hairdryer, plug-in mosquito repellent, and flashlight.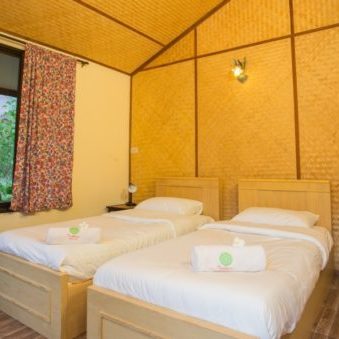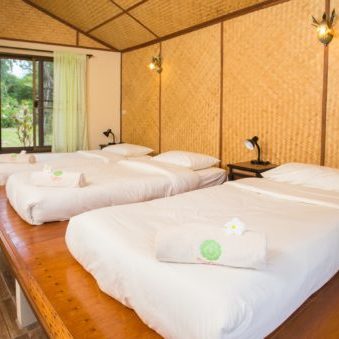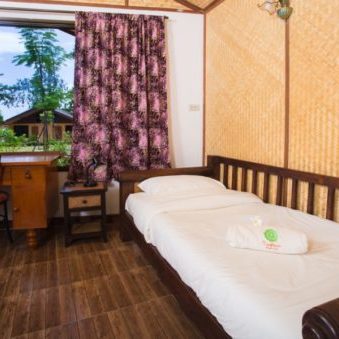 Applicable to Guests Who Stay 8 Nights or Up
Room Type
Occupancy
Green Season
Mar 1 – Sep 30
High Season
Oct 1 – Feb 29
Room with Fan (Standard)
Single
Double
1,600 THB
1,100 THB
1,900 THB
1,400 THB
Room with AC (Superior / Triple)
Single
Double
2,100 THB
1,600 THB
2,400 THB
1,900 THB
*All rates are quoted in Thai baht per person per night, inclusive of government taxes and are subject to change without prior notice.
Please note that no service charge is applied. If you are happy with our service, kindly leave a gratuity by the reception.
Three delicious lacto/ovo vegetarian set meals per room night (vegan or gluten-free available upon request)
One time complimentary access to Museflower Spa's wet facilities
10% disc for spa treatments, wellness activities, and holistic therapies by resident practitioners
Complimentary wireless internet at public areas
Complimentary access to Himalayan crystal salt water swimming pool


Ready to take the plunge?