Traditional Thai Therapies
Thailand's famous and beloved Classical Thai Massage uses pressure points and gentle body stretching to re-awaken the body's energy flow, and release blocked energy by stimulating the meridians (energy channels). This treatment is practiced fully-clothed and without oil. *Note: there is no twisting or bone cracking performed in our Thai massage style
– Medium to strong pressure –
Combining Classical Thai Massage with freshly made Thai warm herbal compresses, this natural Thai spa treatment helps to improve blood circulation, ease aches and re-energize the whole being. This treatment can be offered with or without oil.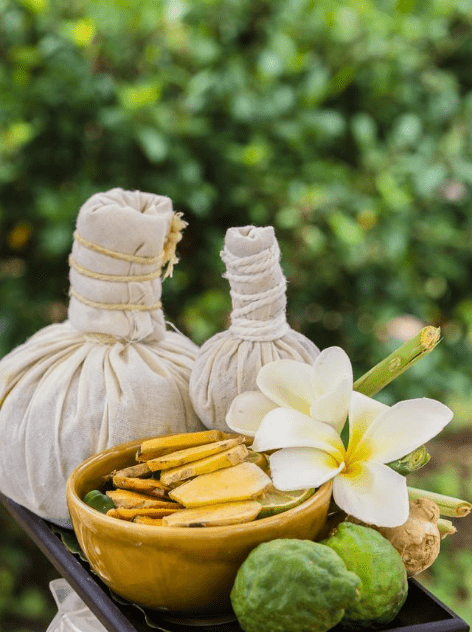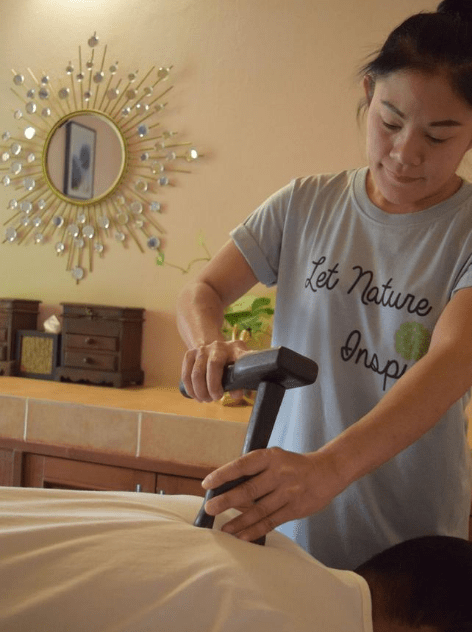 Tok Sen Massage uses a wooden mallet and peg to tap along the body's energy lines and stimulate energy flow and boost circulation. This invigorating treatment starts with a Classical Thai Massage to relax and stretch any stiff, tense muscles, followed by the ancient northern Thai Tok Sen therapy.
This treatment is practiced fully-clothed and without oil.
One of the most popular Thai spa treatments, foot acupressure kneads the reflex points on the feet that correspond to every organ and gland in the body. Start with a foot soak and shoulder massage, followed by foot massage to stimulate the autonomic nervous, lymphatic and circulation systems.
Museflower
Spa Welcome Special
For every a la carte spa treatment booking over 60 minutes:
(Body scrub, Signature Massage and Traditional Therapies),
Before Your Treatment
: Enjoy a complimentary access to our Spa's Wet Facilities such as Herbal Steam and Mineral Bath
After your Treatment
: Enjoy a FREE cup of warm Artisanal Organic Tea


Ready to take the plunge?