Soul Retreat Program with Tania Ho
Thailand Bhakti Yoga Study Group: Find Our Way Back to Love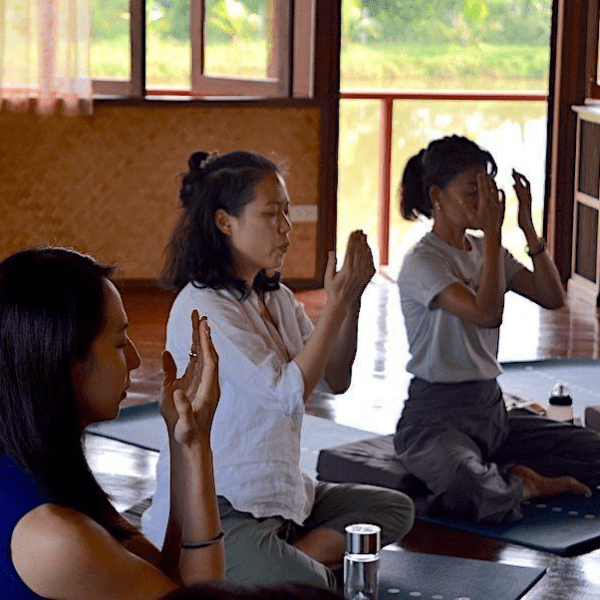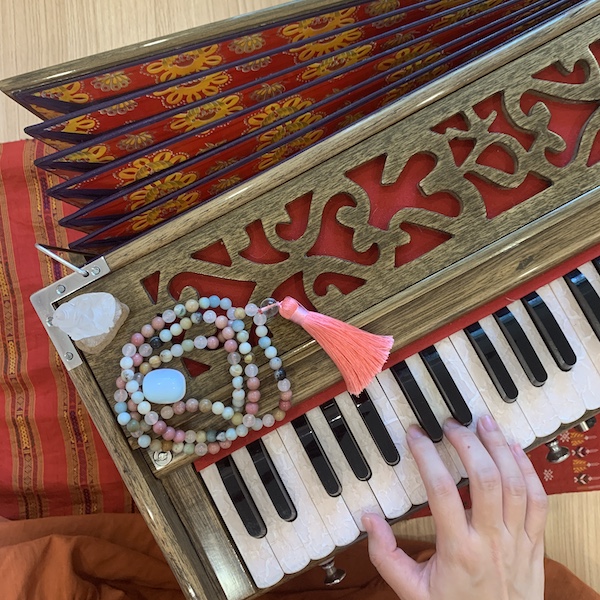 "Devotion is a way of being, it's not something you do. It's dedication to finding awareness and Love. Chanting is like asanas for the mind and the heart."
~ Krishna Das, kirtan artist
Perfect for Anyone Who Wants to Bring in More Calm and Trust into Their Lives
– Available All Year Round Starting Monday / Thursday –
Bhakti yoga is the yoga of devotion, and the path of Love.
The path of Love allows us to be in the flow of Life through bliss and joy. However, the path of Love is not always easy. In life, our hearts get broken again and again, through hurts, disappointments, betrayals, and we lose faith in others, in the Universe and in ourselves.
With Bhakti yoga practice, we can learn to ask the Universe for help, to pick up the broken pieces of our hearts, and to continue on receiving and nourishing ourselves with love even if we feel like we hit rock bottom.
What is the practice of Bhakti Yoga?
In our Bhakti Yoga practice, we will be repeating and chanting mantras. Mantra is a Sanskrit word that means "tool of the mind and a sacred formula". Every sound of a mantra can elicit a certain vibration, represented by the divine qualities of a deity. As we repeat the same sound over and over, we can harmonize our energy with the same frequency.
By sharing the stories of these deities, we can apply their wisdom to our daily lives, embracing both the light and shadow side of ourselves, allowing ourselves to return to wholeness.
We find meaning and hope again as we devote and infuse love in everything we do. The Universe (or Divine or however you name this bigger presence) is always here to support us no matter what. We are never meant to walk this journey alone. And through devotional chanting and singing, we find our way back to Love again.
What is this Study Group about?
In our Bhakti Yoga study groups, we will be exploring and experiencing the energies of Hindu deities through meditation, chanting, kirtan, storytelling, journaling, reflective sharing and other self-discovery exercises.
As we learn about the divine qualities of these deities through their stories and mantras, we invite their loving presence into our lives. Every deity represents certain qualities, and so when we chant and sing their Divine names, we awaken these same qualities within us.
No previous experience with chanting or meditation is required. Please also note that our study group is not affiliated with any religion and we do not perform any worshipping rites. What we do is to respectfully invite the deities' loving presence.
We are all students in learning the ever-mysterious ways of the Universe. All you need for this program is an open mind and an open heart.
Who are we studying?
In general we will be focusing on the stories and mantras of the Hindu deities who are associated with the Indian yoga tradition. However, we do include chanting mantras of other spiritual traditions, such as Buddhist, Tibetan, Christian mantras, whenever suitable.
Hindu Deities / topics that we may study include:
Ganesha: Lord for Remover of Obstacles
Saraswati: Goddess of Creativity and Insight
Durga: Goddess of Courage and Strength
Kali: Goddess of Radical Change and Rebirth
Lakshmi: Goddess of Abundance and Beauty
Parvati: Goddess of Devotion and Sacred Partnership
Shiva: God of Eternal Destruction and Pure Conscious Awareness
Hanuman: Lord of Devotion and Service from the Heart
Sita Ram: Goddess of Selfless and Unconditional Love
Radhe Krishna: Goddess of Romantic Longing and Passion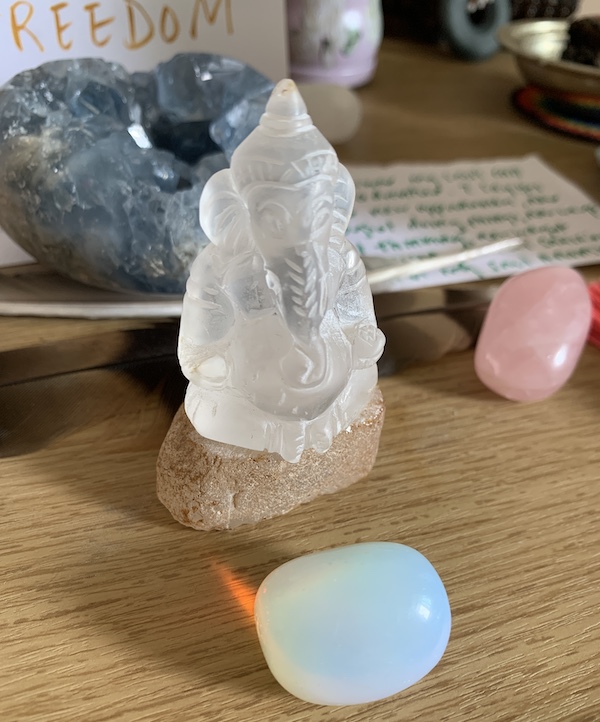 This program is setup so that we will be focusing on studying one Hindu deity / one topic every 3 days. If you would like to explore multiple topics within a shorter period of time, it is also possible but we won't be delving as deep. Please discuss with Tania your intention first and we can decide together.
If this is a private program, you can let Tania know in advance if there is a particular topic that you resonate with so she can plan ahead. You can also leave it open and let Tania decide what feels most suitable for you based on your intention.
 What We Will Cover in This Program:
✔ Meditation with mantras and mudras
✔ Storytelling to learn about the divine qualities of each deity and how we can awaken these qualities within us
✔ Chanting and singing
✔ Setting intention to envision the life you want
✔ Working with other wellness tools and exercises to discover more about yourself
✔ Journaling time for self-reflection
✔ Sharing your thoughts and feelings with the group in a safe space
✔ Building a connection with the Universe in your own way
✔ Soul card reading session with Tania to gain clarity on where you are now
✔ Monthly kirtan gathering online to continue the practice together
Invite more calm and inner peace into your life
Find a greater sense of trust in the flow of life
Be more confident in expressing yourself
Rediscover joy and beauty in your life
Gain more clarity on where you are in your path
Strengthen your intuition for making better decisions aligned to your heart
Thailand Bhakti Yoga Study Group
Sample Program Schedule for 3 Days
Starting Date:
This program is best to start on a Monday or a Thursday, however please do check with Tania if you prefer to start on another day. Generally any day of the week is fine except for Saturday afternoons and Sundays. If your program stretches over Sunday, please count in an extra day as Sunday is a rest day for Tania. Please do check with Tania's availability first and reconfirm the starting date before booking.
Program Duration:
This program requires a minimum of 3 full days and can be extended to a maximum of 12 days. If you prefer something shorter, feel free to join our 90-minute "Mantra + Mudra" workshop and/or 60-minute Kirtan classes offered at a regular basis.
Program Schedule Notes:
Bhakti yoga study group programs can be offered at 3, 6, 9 or 12 days. The class schedule will be similar to the above every 3 days. In general, we will focus on delving deep into learning and experiencing one deity's energy and qualities every three days.
Please note that all session times and topics listed may be adjusted depending on the number of participants, your intention, and Tania's availability.
This program does not include any yoga classes, however it is recommended that you continue your yoga practice daily either by yourself or joining our group yoga classes in the morning or afternoon for a complete immersion experience.
All Soul Retreat programs with Tania will need to be reserved at least one week in advance.
Private or Group Program:
This program can be booked as a private retreat or if there are a few guests who are interested around the same time, you may be joined together as a group. Coming together to chant and meditate as a group is very powerful, and often the healing effects are amplified.
Tania will keep you informed if there are other participants who are interested. The price for the program per person is the same for either private or group setting.
This Program Is Right For You If You Want More…
Kickstart and deepen your meditation practice with mantras and mudras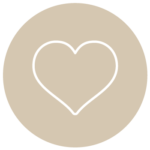 Open your heart more to receive love and bliss
Feel more spiritual support in your life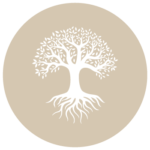 Build inner strength with deeper trust in the flow of life
Feel more confident to express your voice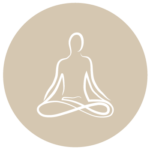 Embrace yourself fully – both the light and shadow parts of yourself
Inclusions of Thailand Bhakti Yoga Study Group Program
✔ Bhakti yoga study sessions as listed in above schedule
✔ A 60-minute private soul card reading session with Tania taken onsite or online (valid within 3 months after program ends)
✔ Monthly online kirtan gathering free for all Bhakti Yoga study group students (optional to join)
What's Not Included In This Program Price:
✗ Accommodation and meals at Museflower Retreat & Spa (please inquire our room rate separately)
✗ Yoga classes
✗ Spa treatments
✗ Other group wellness classes or holistic sessions apart from the sessions listed in the inclusions
✗ Other personal expenses such as transportation, flight, visa, gratuity, etc.
Heart-Based Meditation Teacher & Intuitive Soul Guide,
Museflower Retreat & Spa Owner
Tania serves as a heart-based meditation teacher and intuitive soul guide to help people create and build their own unique spiritual practice.
*Deposit: 2,500THB non-refundable deposit is required upon booking after confirming the program start date with Tania
Booking & Cancellation Policy:
Please reserve the program at least one week prior to your arrival date at Museflower Retreat & Spa. A 2,500THB non-refundable deposit is required upon booking to reconfirm your reservation.
All deposits paid are non-refundable. However, if you give a minimum of 72-hour cancellation notice, the deposit can be used as credit for future sessions with Tania (onsite or online). Should you cancel less than 3 days prior to the program begins, 100% of the deposit will be forfeited.
Should Tania have any emergencies and would need to postpone or cancel the program, all deposits paid to Museflower Retreat & Spa will be refunded 100%.
"Chanting is a way of getting in touch with yourself.
It's an opening of the heart and letting go of the mind and thoughts. It deepens the channel of grace, and it's a way of being present in the moment."
~ Krishna Das, kirtan artist
The Soul Retreat Program allowed me to safely step out of my comfort zone and be totally vulnerable. I learnt so many new tools to add to my personal development toolbox. Many of which I may never have even tried unless I enrolled in this program. Tania allowed me to feel safe and dive within myself to find joy at a whole new level. My soul will forever be grateful for the energy Tania and I shared.

I cannot thank you enough for the Soul Retreat Programme. It was like having a long cool drink in a desert. A much-needed pause. Learning new skills including chanting, meeting my spirit guide on a shamanic journey, morning pages and the fire release ceremony. Museflower worked its magic. I leave a different person. More centered, de-stressed, with (hopefully) a much higher vibration.

The Soul Retreat Program with Tania is a wonderful opportunity to get in touch with your spirituality. At your own pace, you will discover parts of yourself that you didn't know you had and it is truly an awakening.

The Soul Retreat Program is a powerful experience for anyone on a spiritual path who is looking to learn new horizons and ways to establish beautiful connections with their spiritual support team and their own.

One word I would use to describe this retreat program and Museflower in general is nourishment. I felt welcomed and taken care of night from the moment I stepped onto the property. Sessions with Tania were also nourishing. There was a good balance between learning or being given information, supportive space to share and understand and opportunities to integrate and apply. I would definitely recommend coming to a retreat at Museflower, especially if you would like to feel nurtured and leave with a sense of being filled up and nourished.

Having completed the Soul Retreat program, I do not only feel more relaxed, but have learned to be truly grateful for everything in my life – big and small. I am more appreciative of nature, kinder towards myself and towards others, feel significantly more grounded and more in control of my own thoughts and emotions. The Soul Retreat Program has helped me to focus less on past experiences and to feel more optimistic and upbeat about the future. I can't wait to put all of the daily techniques I have learnt into practice, and to reap the benefits of living more in the present moment. Thank you.
Try This Free Meditation Now
Experience the Power of Mantra with this Free Japa Meditation with Tania for Removing Obstacles
Join us in the free Mantra Workshop
In my free online Mantra Meditation workshop,
you will learn how to meditate and chant with a mantra.
Book your soul retreat program


Ready to take the plunge?