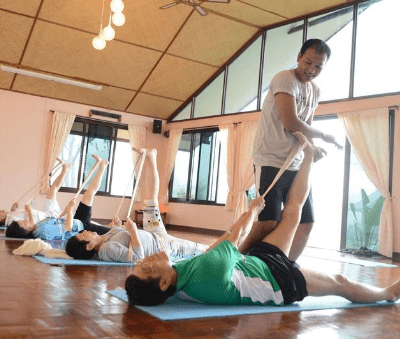 Stretching 60mins
Learn how to release stiffness of your body with the easy-to-
follow stretching
techniques.
Watchararat Srichamroen (A)

Growing up from Pitsanulok, north of Bangkok, Khun A has begun her spa therapist career 12 years ago. Khun A became a certified yoga teacher since 2008 and is also trained in Tai Chi, Qigong, Reiki and crystal balancing.

Khun A offers support and wellness tools to help access to your inner Source to know who you truly are.

Khun A is our resident Wellness & Yoga practitioner.