– December 26 to 29, 2022 –
"Dare to be Happy" is our soul retreat break to help busy people recharge in nature – and remind us that we can choose to be happy at any stage in life's journey.
We can get so used to our hectic daily routines that we forget to take time out to enjoy life's simple joys.
As busy adults, it often feels like we need to give ourselves "permission" to relax … telling ourselves that only after we have the money, the time, the ideal partner, the dream job, and perfect health, then we can finally be happy.  Then we can finally enjoy our lives – or what's left of it.
So we've designed this retreat to remind you that happiness is a state of mind, and that there's an inner well of joy within you, that you can tap into anytime.
By spending time to connect with nature, and learning to receive support from the Universe, we can lean into joy, celebrate where we are now, and embrace new adventures to come.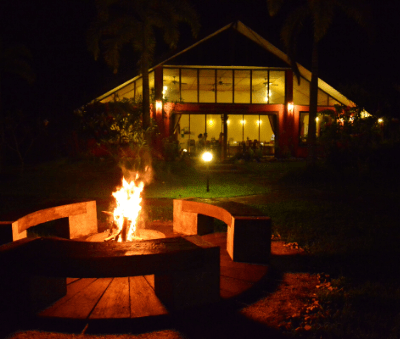 What We Will Cover in This Retreat:
✔ Labyrinth walks for grounding, meditation and tuning into your intuition
✔ Fire release ceremony
✔ Breathwork
✔ Restorative yoga class
✔ Tai Chi and Qi Gong class
✔ Shamanic journeys to connect with your power animal and inner teacher
✔ Cacao ceremony
✔ Kirtan (chanting)
✔ Sound bath
✔ Nature Mandala
Feel recharged and energized for the new year ahead
Experience more joy and bliss through connecting with nature and chanting
Release any limiting beliefs that stop you from experiencing joy in your life
Be open to receive from your spiritual support team
Gain insights on your life path
Learn new wellness tools in a light-hearted and fun way
"Dare to be more than ordinary…
Dare to be extraordinary."

Museflower Soul Retreat: Dare to be Happy
(click on the date below for each day's schedule)
"We cannot cure the world of sorrows, but we can choose to live in joy."
This Retreat Is For You If You Love To…

about yourself and celebrate your progress
from the busyness of life
to a more positive outlook

Step Out of Your Comfort Zone
to explore something new
Allow Yourself to be Happy
 and joyous
Inclusions of Museflower Soul Retreat – Dare to be Happy Dec 2022
Three nights of accommodation with 3 lacto-ovo vegetarian meals per room night
Dare to be Happy Soul Retreat program classes
One "Smooth as Silk" Spa Package 90 mins (signature massage + mini silk cocoon facial) at Museflower Spa
Complimentary gift bag
Roundtrip airport or bus terminal pickup in Chiang Rai
Complimentary wireless internet access at public areas
Complimentary access to Himalayan crystal salt water swimming pool
Complimentary access to Museflower Spa's Wet Facilities (herbal steam + mineral bath) from 9am-9pm
What's Not Included In This Program Price:
✗ Other group wellness classes or holistic sessions, and spa treatments apart from the sessions listed in the inclusions
✗ Personal expenses such as transportation, flight, visa, gratuity, etc.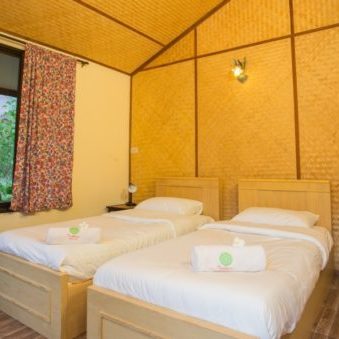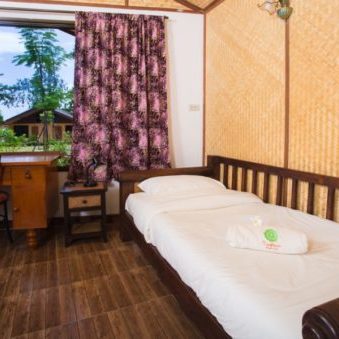 Retreat Rates | December 2022
per person per retreat package (3 nights)
*All rates are quoted in Thai baht per person per night, inclusive of government taxes and are subject to change without prior notice.
Please note that no service charge is applied. If you are happy with our service, kindly leave a gratuity by the reception.
Early Bird Offer:
No longer available
Booking & Cancellation Policy:
All reservations must be guaranteed with a 50% deposit three days prior to arrival date.
Cancellation charge is applied if the reservation is cancelled within 3 days of arrival date, and no refund will be issued for all deposits paid.
In the exception case of extraordinary events, such as COVID-19, medical emergencies, travel restrictions, and natural disasters, all deposits paid can be used as credit towards any future bookings, valid for 6 months from the date of cancellation.
The center reserves the right to release non-guaranteed reservations at anytime with notification given to our guests.
Should any of the facilitators have any emergencies and would need to postpone or cancel the program, and replacements cannot be found, all deposits paid to Museflower Retreat & Spa will be refunded 100%.
Watchararat Srichamroen (A)
Meditation Teacher & Intuitive Soul Guide
Phongsan Meekunnasombat (Kay)
Tai Chi & Karate Teacher,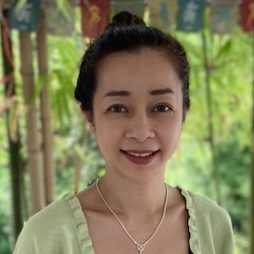 Daosrung Meekunnasombat (Dao)
Retreat Faciliator
for Museflower Soul Retreat: Dare to be Happy
Not sure if this program is right for you?
Contact us for any other questions or information needed to help make your decision.
10% discount at The Museflower Boutique (except consignment products)
15% discount for additional spa treatment, holistic therapies by resident practitioners, and private or group wellness activities from spa menu (exclude workshops, bicycle rentals, visiting practitioners)
10% discount for additional room night from regular room rate
Cycling around our natural surroundings and visit our big lake
Holistic healing sessions with resident or visiting practitioners
Explore Chiang Rai town's night bazaar, cafes and restaurant
The Soul Retreat Program allowed me to safely step out of my comfort zone and be totally vulnerable. I learnt so many new tools to add to my personal development toolbox. Many of which I may never have even tried unless I enrolled in this program. Tania allowed me to feel safe and dive within myself to find joy at a whole new level. My soul will forever be grateful for the energy Tania and I shared.

I cannot thank you enough for the Soul Retreat Programme. It was like having a long cool drink in a desert. A much-needed pause. Learning new skills including chanting, meeting my spirit guide on a shamanic journey, morning pages and the fire release ceremony. Museflower worked its magic. I leave a different person. More centered, de-stressed, with (hopefully) a much higher vibration.

The Soul Retreat Program with Tania is a wonderful opportunity to get in touch with your spirituality. At your own pace, you will discover parts of yourself that you didn't know you had and it is truly an awakening.

Having completed the Soul Retreat program, I do not only feel more relaxed, but have learned to be truly grateful for everything in my life – big and small. I am more appreciative of nature, kinder towards myself and towards others, feel significantly more grounded and more in control of my own thoughts and emotions. The Soul Retreat Program has helped me to focus less on past experiences and to feel more optimistic and upbeat about the future. I can't wait to put all of the daily techniques I have learnt into practice, and to reap the benefits of living more in the present moment. Thank you.


Ready to take the plunge?