At the beginning of January 2022, I started writing a blog about the top 3 lessons I've learned in 2021. I only got to finish writing the first lesson before my maternity break began. And this was what I wrote,
"Top Lesson #1: Every challenge and disappointment in life is a chance to strengthen your faith"
At that time I didn't get to publish the blog post, and now I can see why. I had to go through my birth in January and the last few months to understand and see the big picture.
This is a story about my disappointment I experienced during my pregnancy, and how now looking back I understand why I had to go through that.
Below I'll first share what I wrote back in January 2022, and I'll add on my current reflection from June 2022 at the end.
January 2022:
Ever since COVID-19 happened in the past two years, I feel that my biggest growth is my faith in the Universe.
Because of the global pandemic, lock down, and the slowdown of business, I had the opportunity to explore, learn and practice Bhakti Yoga which is the yoga of devotion. This practice includes devotional chanting, meditation with mantras, and dedicating everything we do to the Divine in our daily lives.
When I chant a mantra or sing along in a kirtan, listen and read stories of the deities in the Yoga tradition (to me, the deity is only a form to represent a certain energy or divine aspect of ourselves), and integrate these practices into my daily life, I can sense divine presence and love all around me.
Challenges arise so that I can break through a limiting belief, see beyond the superficial, grow and evolve, and most importantly, to strengthen my faith in the Universe and know that I am indeed supported all the time.
Divine grace then comes through in forms of miracles, new opportunities arising, receiving people's kindness and generosity, and obstacles are resolved effortlessly.
When I knew I was pregnant back in May 2021, I was struggling to decide whether I wanted to return to Hong Kong (my home) to give birth or to stay in Thailand. I checked into my heart and knew that my desire was to return to Hong Kong, so I started to plan everything to facilitate the transition for me and my family. I booked my flights, the quarantine hotel, got my husband's new visa, and even found a new school for my son to attend temporarily.
Then in August 2021, Hong Kong's entry requirement changed and it became uncertain whether or not we could still proceed with the move. Every day I prayed to get a clear answer.
Needless to say, I was beyond disappointed. I had all my hopes up on how my maternity break would look like, how my son could get to play with his cousins, how I could spend Christmas and Chinese New Year holiday with my friends and family (I hadn't done so for a while since I was working every winter holiday), and how I could have the same support team as last time when I gave birth to my older son.
I felt like the Universe had played a cruel joke on me.
Everything seemed to be so smooth and effortless when I was planning for my return to Hong Kong. I thought the Universe was helping me (it was, I just didn't know). I postponed my flight from October to November, hoping that I could still go.
But it started to be clear to me that the entry requirement was not going to change so easily. I also realized that my disappointment was directly related to attaching my desire to something external (in this case, the desire to give birth in Hong Kong).
I had to look deeper and asked myself what I really wanted. What was I hoping to get from giving birth in Hong Kong rather than staying in Thailand?
It wasn't really the location of Hong Kong (okay, a little bit), but my true desire was to be surrounded and supported by my loved ones who I could trust and rely on. In a way I also wanted to get out from where I worked (aka Museflower) so my mind could relax completely.
I couldn't control the external circumstances that were constantly changing. Sure, there was a couple days back in August 2021 that I could fly back to Hong Kong before the new entry requirements took place. But my heart didn't feel like forcing or pushing it to happen, and I had to listen to my gut feeling.
So I surrendered. I prayed to the Universe, if it was meant to be, then I would be able to go back to Hong Kong. If not, it was fine to stay in Thailand. Giving birth in Thailand meant stepping outside of my comfort zone and exploring new ways of doing things.
I also reflected on what I truly desired for my birth – support. And I had faith in the Universe. I knew I would receive the best support I needed no matter where I gave birth. I just needed to let go of how this support would look like.
So I wrote down my birth intention and placed it on my altar. It went something like this:
"I know I am fully supported and loved during my pregnancy, my birth and post-natal care for my baby and me. I am safe and protected at all times. My husband, my son and baby are cared for during this whole time. I am strong."
By the end of September 2021, my mind already accepted that I probably couldn't go back to Hong Kong. Before that my mind was still jumping back and forth between the two options, and I felt that my energy was becoming scattered.
If I could just decide, then I wouldn't need to spend so much mental energy worrying. Instead I could use this mental energy to focus on preparing for my new baby's arrival in Chiang Rai. That was when I decided to cancel my flights and informed my family and friends in Hong Kong.
I felt like it was also the Universe's way to let me decide by myself. Instead of feeling like I was a victim of my external circumstances, I could focus on what I could do and what was truly important – opening my heart and trusting that the loving support I needed was always right here right now.
In the past, whenever things didn't go the way as I expected, I would feel very stressed out or worried. Not to say that I don't get stressed or worried now, but in these past years I know that my faith in the Universe has grown much stronger.
I trust that the Universe always has a better plan for me.
I can see that challenges and disappointments happened because I needed to learn something, and the Universe is always helping me to grow for my highest good.
I am grateful for the lessons being revealed and new doors being opened so I can become more aligned to my Highest Self.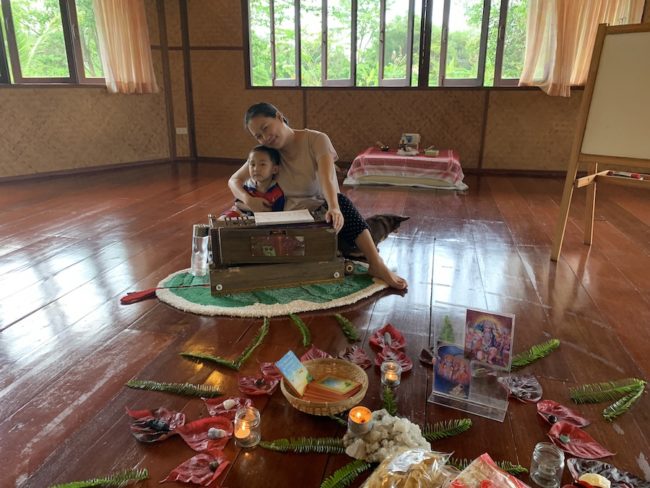 June 2022:
Now looking back to why I couldn't go back to Hong Kong to give birth, it was truly, quoting Collette Baron-Reid's oracle card, "rejection is God's protection".
Hong Kong had a fifth wave of COVID cases rising starting from January 2022. All the schools were suspended, going out was difficult, and if a pregnant woman contracted COVID, she could only deliver the baby in public hospital where there were a lot of COVID cases.
That meant that everything I thought I could do in Hong Kong – for example, my 3-year-old son going to school in HK, going out to meet up with my friends, my family and my son visiting me in hospital, were not possible anyway if I were in HK.
On the other hand, my mom decided to fly to Thailand in January 2022 and she brought two helpers with her to help take care of me and my newborn during the first three months. I am so grateful for all their help and support, which was what I truly wanted anyway (remember my birth intention – everything came true).
It was a new experience giving birth in Thailand (another story to share later) but all the doctors, nurses, and hospital staff were very friendly. Because the COVID restrictions in Thailand were more at ease compared to Hong Kong, my husband could stay with me in the hospital room (not in the operating room during the birth though), and my mom, my 3-year-old and family could visit me in the hospital.
My recovery was much quicker than I anticipated, and when I went back home after three days in the hospital, I could still spend some time with my older son, and to put him to bed like we normally did which was very important for me to be able to do that.
There are still challenges, difficulties, disappointments, and fears to face every day. That's life.
But I am truly grateful for the Divine love and grace surrounding me all the time, holding me up when I feel like my heart is broken into millions of pieces, gently cradling me and letting me know that everything is okay, that I am supported. That I am loved, no matter how flawed I am, unconditionally.
All I need to do is to continue showing up every day to my Bhakti yoga practice and the Universe and the whole of my spiritual support team are here to meet me.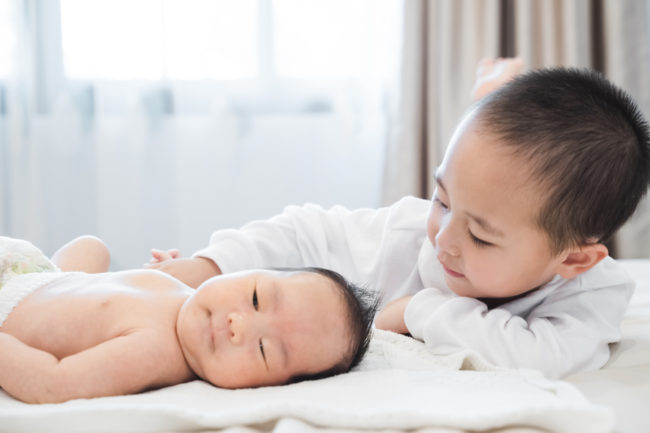 "When we take one step towards God, God will take one hundred steps towards us."
~ Amma
PS: If I went back to Hong Kong, I would have never met K. Kay and k. Dao, our visiting teachers during our Body & Mind Reset Week in December 2021, and would have never attended a cacao ceremony and live kirtan session which touched my heart deeply.
They showed me where I could buy a harmonium and taught me how to play one, and now I can sing and chant with my harmonium for my own practice, and also to share this practice with our guests at Museflower in our "Mantra + Mudra" workshop, Kirtan class, and my newest offering "Soul Retreat Program with Tania: Bhakti Yoga Study Group – Find Our Way Back to Love."
In our Bhakti Yoga study groups, we will be exploring and experiencing the energies of Hindu deities through meditation, chanting, kirtan, storytelling, journaling, reflective sharing and other self-discovery exercises.
As we learn about the divine qualities of these deities through their stories and mantras, we invite their loving presence into our lives. Every deity represents certain qualities, and so when we chant and sing their Divine names, we awaken these same qualities within us.
No previous experience with chanting or meditation is required.
Take a sneak peak of our newest Soul Retreat Program : Bhakti Yoga Study Group – Find Our Way Back to Love here